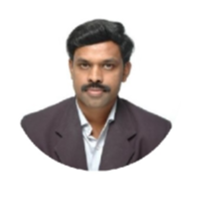 MD, Jyoti Solutionsworks Pvt Ltd
It gives me immense pleasure to connect to you on the occasion of the New Year. We on behalf of the entire Jyoti Group family wish you and your family, A very Happy & Prosperous New Year with Health – Happiness- Prosperity!! I would like to express my heart-felt thanks for your trust & Cooperation throughout these years.You are the core of our existence. We believe that together we are enriching each other's lives. Jyoti toolings was founded in 1987, with complete solution services mindset to cater to the requirements of development of Dies for precision stamping & press components to serve the automotive industry.
Over the years, Jyoti Toolings has capitalized on its tool design of Dies & manufacturing capability for end to end delivery in this space. We have an In-house capability right from Design, Proto Sample Dies, Production Dies, Stamping Child Parts, Welded Assemblies etc.
Since commencing operation, Jyoti Toolings has achieved many milestones and emerged as one of the preferred suppliers. Our partnership as a suppliers starts from the early tool design stage to production and supply. With our early engagement model our customers are able to save a lot of time and money during development and production. With robust manufacturing driven by TQM, Lean practices and required investment in technology we have built strategic partnerships with OEM and Tier 1 Suppliers. We have also Delivered Dies to our customer in Indonesia, Bangladesh etc. We are steadily growing, evolving with your encouragement and we consider you as a member of Jyoti Group Family.
Looking forward for ever-lasting mutually beneficial relationship with you & assuring our best services always.